About Shamrock Lakes

ABOUT OUR HOMEOWNERS' ASSOCIATION AND NEIGHBORHOOD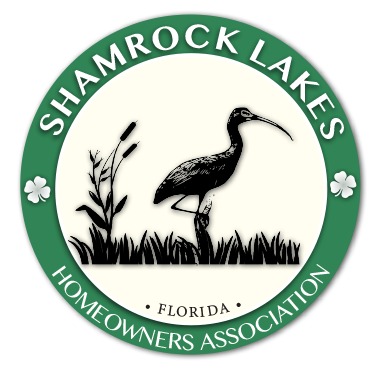 If you are new to Shamrock Lakes, you may not be aware that we have a volunteer Homeowner Association that focuses on preserving the charming, old-fashioned quality of our neighborhood, keeping it clean, beautified, and well maintained while, at the same time, enjoying a true sense of community.  This is especially apparent during two key holidays: Halloween and Christmas/winter holiday season.

At Halloween, you may be hard-pressed to figure out who is more excited -- the trick-or-treaters -- or those passing out the tricks and treats. Several households in our neighborhood go to great lengths to come up with hauntingly exciting ways to showcase their Halloween fare.  That may be one reason that Shamrock Lakes is a destination for over 200 trick or treaters to prowl our streets.

In December, homeowners break out red ribbons to attach to the beautiful palm trees that line our main roadway, and several homeowners create dazzling light displays to honor this time of year.  Some even decorate their boats with lights that can be seen from far and wide.

We are home to young families and retirees, to dog lovers, cat lovers and everyone in between. Our HOA Board is looking for new energy to take Shamrock Lakes to the next level.  We hope you will join us at our Annual Meeting and at our community picnic.  Please check the community calendar for key dates.

These gatherings are an important opportunity to truly get to know each other. This website is new and input is welcome.  We invite you to register by following the instructions at the bottom of the right column on this page.  This way, we have a continuous means to communicate with each other, especially when important issues arise.

Welcome to Shamrock Lakes.  We love it here and hope that you will too.  Together, we all matter.