'Homes For Sale' in Shamrock Lakes 

(December 5. 2018)

We can post information on our website about homes for sale in our neighborhood. 
Go to the listing on the right-hand side of our home page. Go to 'Homes for Sale." Three homes are listed currently. 
Send me info if you seek to sell your home and I'll add that home to our list.
Encourage friends and family to consider relocating in Shamrock Lakes!

More on Our Entrance Sign

(November 17, 2018)
You may have seen a permit notice attached to our new entrance sign. The reason: the City has ruled against using stones as a landscaping base. The City will replace the stones (at no cost to us) with red mulch, which is a city-approved material.

Two Announcements 

(October 19, 2018)
The last step in the entrance sign reconstruction will occur at month's end. 
Danny Yates will do the landscaping on Oct 29-31. 
After that, we'll need to add solar lighting to illuminate the sign & flag after dark 
(the City no longer approves the use of electricity).
The unsightly lawn situation at SE 12th Ave. will be managed regularly 
by a contractor hired by the bank that owns the property.
I thank Stacey Pasek, Barbara O'Connell, Cheryl Neal, Steve Hammer, and Jane Manske 
for helping to resolve both matters.


New Neighborhood Sign Installed 

(9/13/18, addendum 9/14/18)
Lee Signs installed the sign but now needs to reposition it so that the sign is less likely to obstruct the sightline when looking west (exiting the neighborhood). 
Repositioning will take place during the week of Sept. 16. 
After that, Danny Yates of Cape Coral will redo the landscaping.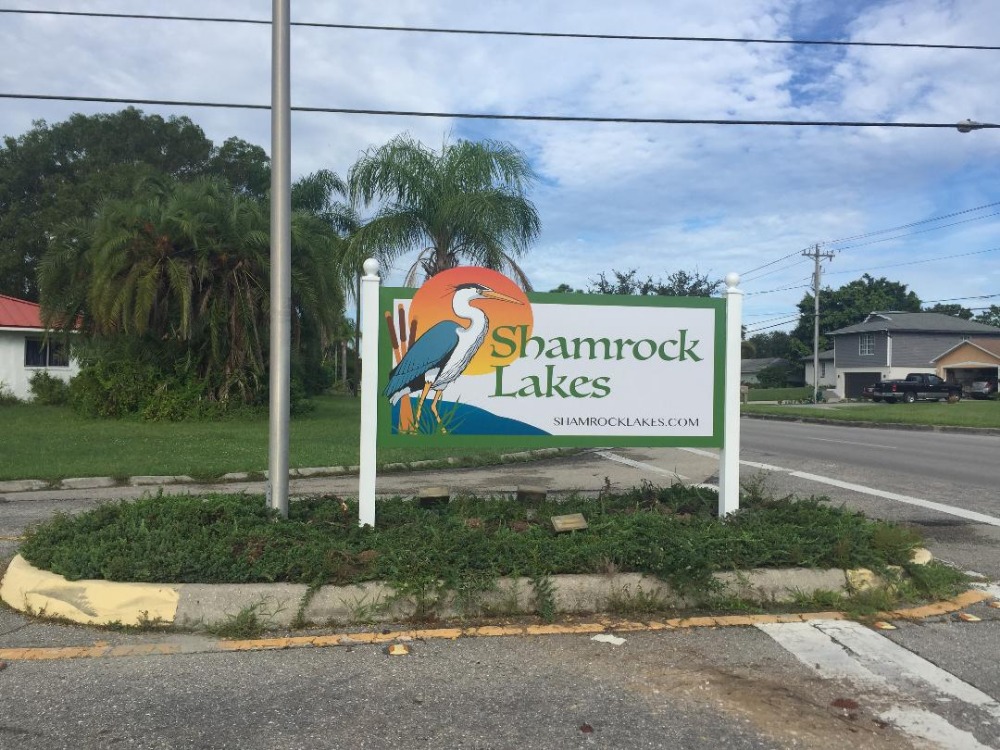 Board News
(9/12/18)
Susan Monteleone is our new secretary. Thank you, Susan!

Board News 
(9/3/18)
A Stalwart is loyal, reliable, and hard-working. Stalwart definitely applies to two neighbors who've worked tirelessly on behalf of Shamrock Lakes -- MerriBeth VanVlymen (200 SE 12th Ave.) and Cheryl Neal (24 SE 12th Ave.) Each is a long-serving board member and officer, MerriBeth as president and Cheryl as treasurer. MerriBeth and Cheryl have announced they'll be stepping away from their officer roles and board positions. 

Please join me in thanking MerriBeth and Cheryl for their many years of service.
As we move forward, I'm pleased to announce the addition of two new board members: 
Barb O'Connell (1124 SE 1st Terrace) and Jane Manske (9 SE 12th Ave.) 

Thank you, Barb and Jane!
Neighborhood Sign Update (8/9/18)
Lee Signs has informed us that our sign is scheduled to be installed during the 
week of September 10
. 
We'll let you know if that schedule changes. We apologize for the delay. 

Overgrown Lawn 
(8/3/18, Updated 8/13/18)
We have received numerous complaints about an overgrown lawn on SE 12th Ave. We have contacted the City about the situation and we are also seeking legal advice about how to proceed. Although the property is now vacant, it is private property and that status limits our options.  
Update on the overgrown lawn (8/7/18): The City will do lawn maintenance on August 7 or 8. 
NOTE:
Unaffiliated persons who park at 12 SE 12th Ave will be fined for trespassing.
Update (8/13): The City experienced an issue with its lawn mowing contractor. That's why the lawn was not cut when promised. That issue has been resolved and the lawn will be cut this week.  

Pothole Repair 
(7/30/18)
The city will respond to our request to have potholes repaired at the entrance to our neighborhood. The repair should be completed within the next week or so. Thanks, Lew VanVlymen and Barb O'Connell for contacting the city on our behalf. (
This matter has been resolved)
.

Update on Neighborhood Entrance Sign
 (7/5/18)
The project is taking longer than expected. 
The good news is that design issues have been worked out. 
We'll have a larger sign and it will also be set back to enhance sightline issues. 
But we learned through the permitting process that the City is now requiring that all new and replacement signs to be powered by solar rather than electricity. That will require us to employ an electrician and a landscaper to tend to tasks of removing electrical wires, install solar capacity, and re-landscape the area around the sign.
We now expect the project to be completed by late September. 
Trees and Power Lines


With hurricane season looming, it's a good time to take a look at the location of your trees in relationship to LCEC power lines. You may not know that LCEC will do tree-trimming free-of-charge upon request in circumstances where trees may cause power-loss issues. Note: The free offer applies to trees that are growing near power lines. It does not apply to trees that are growing near/over the line feed to homes. 
For information, go here
.  



Wednesday Garbage Collection


The Wednesday garbage collection (missed for the last two weeks) should be back to normal on Wednesday, June 19. If not, we recommend that you join neighbors in complaining. Call WastePro at 239-945-0800. 
Thank you, Barbara O'Connell and Nancy & Robert McCleskley for taking the lead on this issue.


Final Decisions on the Neighborhood Entrance Sign


The Board met to discuss the survey input and make final decisions about replacing the entrance sign. 
The design winner was the new rendition of our former sign (see below).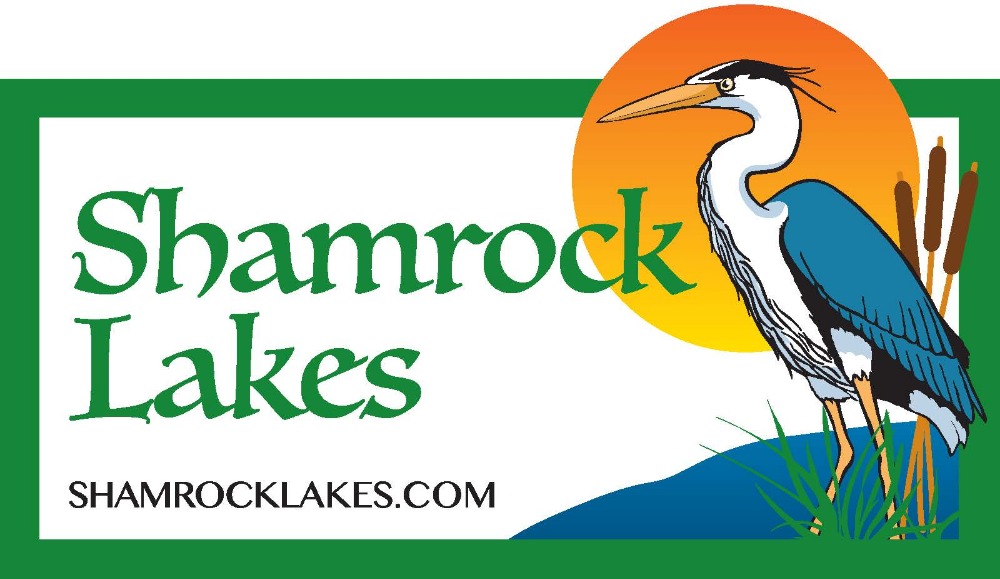 The Board also made a decision about an issue that came up in the voting--whether to include the website URL on the sign. At the meeting, it was brought up that we had already decided that issue at the 2017 annual neighborhood meeting (minutes are posted at this website). 
The decision was to include the URL because our website would replace our neighborhood newsletter.

For the record, results from three rounds of neighborhood voting are presented below.
Final Round Voting Results
Thanks for expressing your preferences in Round 3. 
There was a clear preference--the new rendition of our former sign (Option 1 in the poll). 
77% picked 'yes' for that option and 64% picked it as the most preferred option among seven options. 
Between 62-73% voted 'no' on options 2-7. Option 7 was most preferred by 17% of those who voted.
That means (over three rounds of voting) two signs stand out among the 15+ designs you reviewed.
The new rendition of our previous sign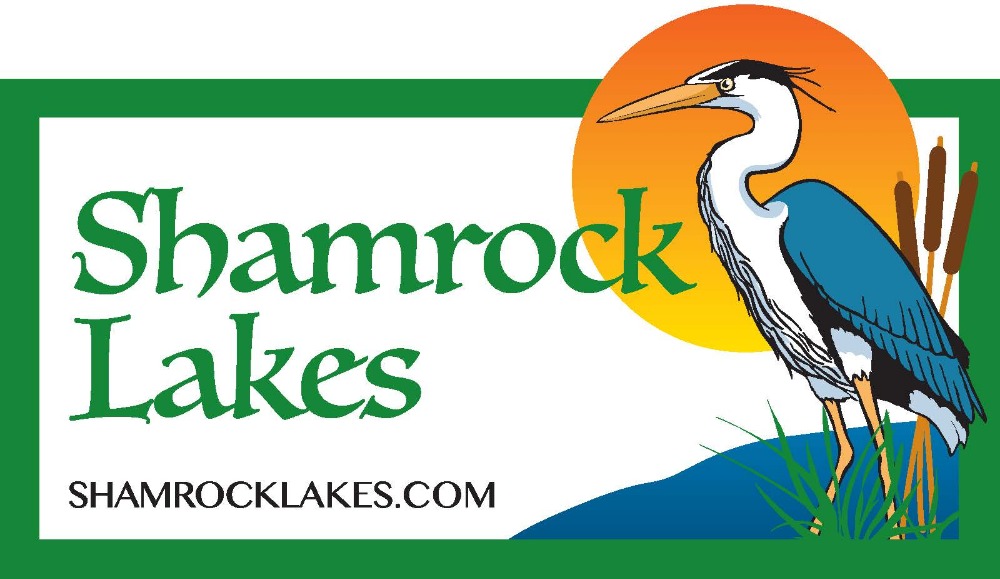 The top vote-getter in Round 2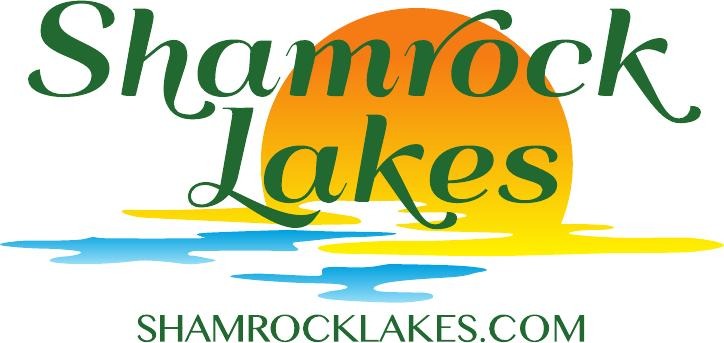 From 
COMMENTS
 made on our website and those shared with me by email and phone, 
here are your primary thoughts about how you'd like to proceed:--Larger sign
 this time to make it easier to see from Hancock
--Improve sightline
 to see eastbound cars on Hancock (without have to nose into the intersection)
--Please 
remove the website address 
 --While a more colorful sign may be preferred, know that 
colorful signs fade more quickly

--Make sure that the sign a
ccurately represents our neighborhood
 (e.g., the new rendition of old sign...we don't have cattails on any of the lakes). 
I want to thank 
Jeremy
 for volunteering to design multiple options. 
His work was designed thoughtfully and creatively. 
With that in mind, he has created several more designs for consideration, 
which I've posted at the end of this message.
Now, for next steps....


All input -- votes across the rounds and comments -- will be shared with and discussed by our Board. 
The Board will make final decisions. 
We'll then work with Lee Designs to get the new sign created and posted. 
I'll keep you posted as things proceed. 
A Note on Polling Numbers


42 registrants at our website represent 37 households, which is roughly 25% of all SLN households. 
(Note: There are two registrants at five households.) 
Over 60% of all registrants voted in Round 3--26 on the yes/no questions and 28 on the top choice. 
(Two voted by email).
Three New Designs from Jeremy
(Comment in the new forum at our comments page)  

Option 1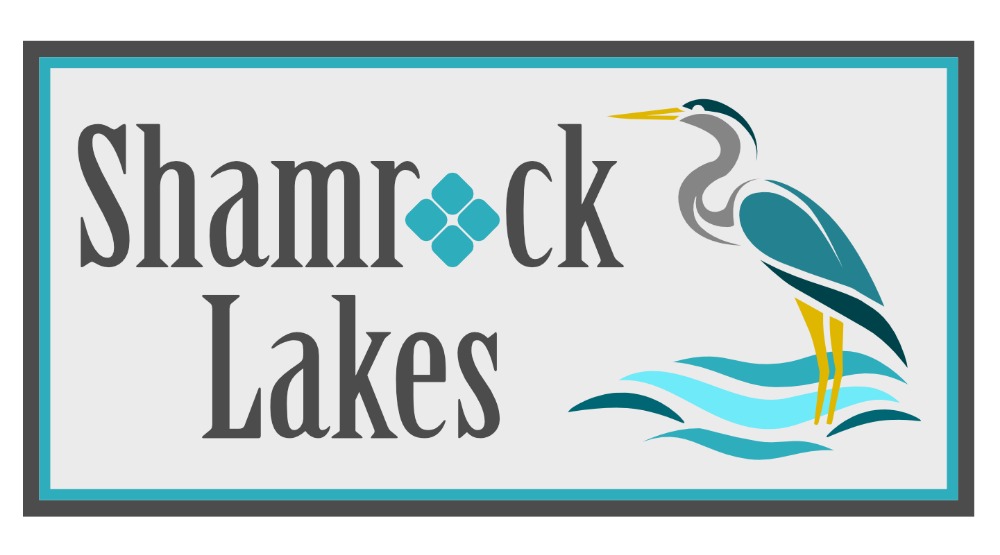 Option 2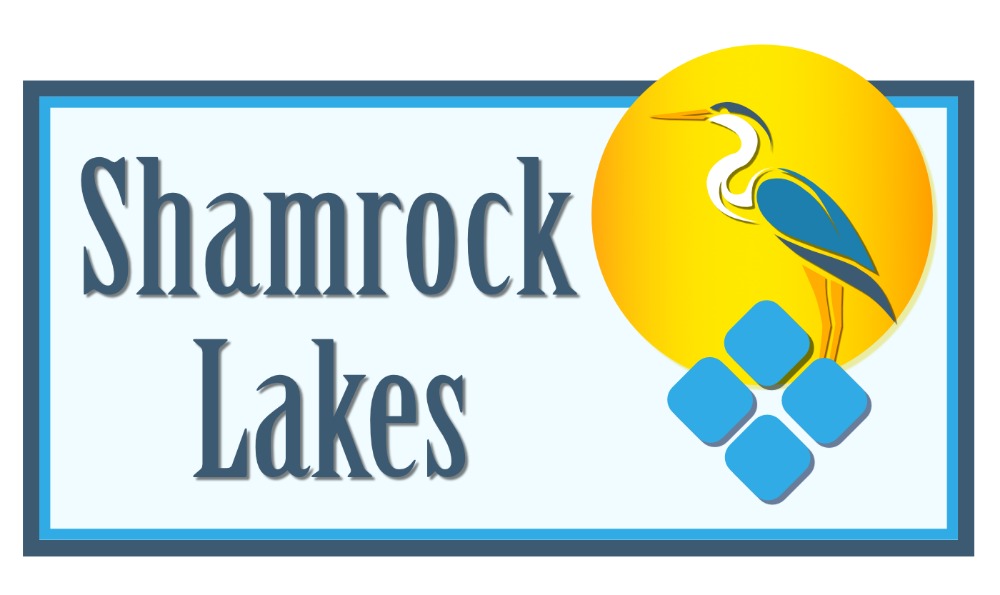 Option 3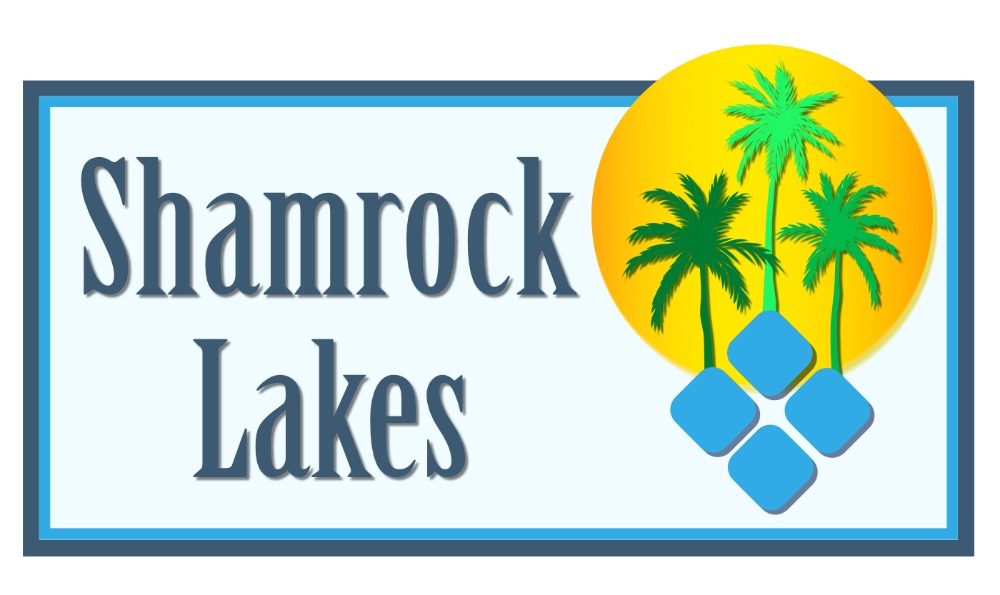 ******************************************************

Round 3 Voting Is Now Open

We have 7 options for you to review in this presumably final set of option. The options include a preference you expressed in your comments to previous rounds -- to see a likeness similar to the one in our now-demolished sign. MerriBeth commissioned her designer to create a likeness. Thank you, MerriBeth! Here it is as Option 1.

 Option 1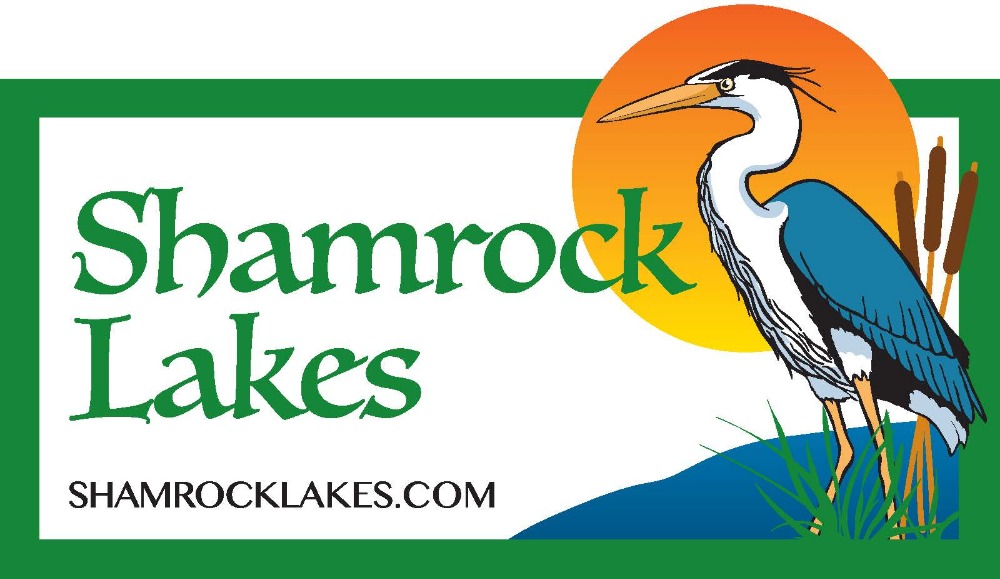 I'm also pleased to share 6 designs--Options 2-7--created by our Jeremy Domby. 
Thank you, Jeremy!

Option 2






Option 3





Option 4





Option 5





Option 6







Option 7





Round 2 Voting Results

Option 2 is the clear preference. 18 voted in Round 2 and 14 of you said 'yes' to this option. It was also the #1 choice of 10 of 18 voters. Other options received a majority of 'no' votes--#1 & #3 12 no & #4 14 no votes. 

We'll carry forward #2 below as we now look at new options.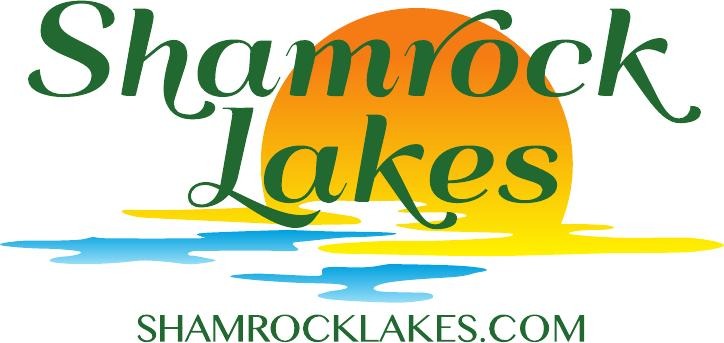 Round 1 Voting Results 



25 of the 34 residents registered on this site (nearly 75%) voted in Round 1.